Dr Sasikumar is a neurologist with more than 25 years of clinical experience. He is trained in Clinical Neurology, Neurophysiology, Neuropathology, Neuroradiology and Neuropsychiatry. He has worked in several prestigious hospitals and medical institutes in India, UK and UAE.
Dr Sasikumar is a highly skilled neurologist with good track record in treating and managing a wide range of neurological disorders. He is a well-experienced neurologist with exceptional clinical skills and provides outstanding care to all his patients.
Dr. Sasikumar graduated from University of Calicut, Kerala and subsequently, acquired Doctorate of Medicine (DM) in Neurology from National Institute of Mental Health and Neurosciences, (NIMHANS), Bangalore. With a great passion for Neurology, Dr Sasikumar has also acquired a European Diploma in Neurology and MCRCP (UK).
While practicing in India, Dr Sasikumar was actively involved in teaching junior doctors and conducting academic programs in the field of his specialization. He gained specialized expertise in managing epilepsy by working in regional epilepsy centre in the UK. His special area of interest includes Epilepsy and Cerebrovascular diseases. Dr Sasikumar is an active member of Emirates Neurological Society and keeps himself abreast with recent updates in his filed of specialization by attending CME's and conferences.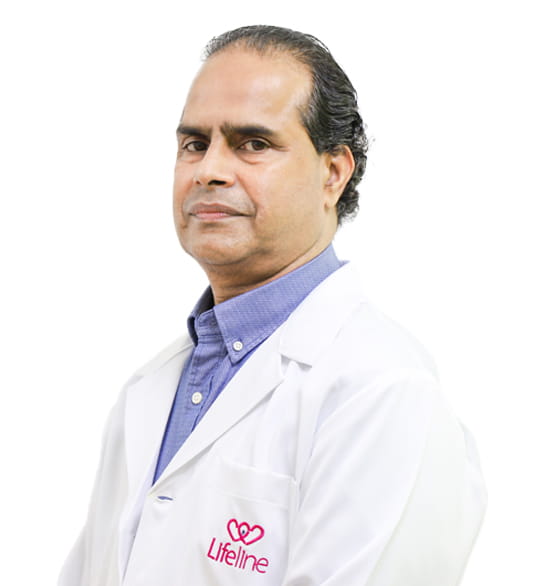 Evaluation, diagnosis and management of :