Dr.Raju Philip John has more than 2 decades of experience as an internist. He has worked in Medical establishments in India and the UAE and has been the family Physician of several Dubai residents.
Dr.Raju completed his MD in General Medicine from the prestigious Christian Medical College,ludhina,Panjab University,India.He is a graduate of the University of Mysore having done his MBBS from J.J.M. medical College in Davangere,India
His area of special interest includes Diabetes Type 2, Hypertension and Hyperlipidemia
As a practitioner he focuses on the prevention, diagnosis and treatment of all medical condition. He has also held a management position as the Medical Director at Better life clinic, Dubai, UAE.
He is registered with the Travancore – Cochin council of Modern medicine in India and keeps up with the latest in his field to serve his patients better.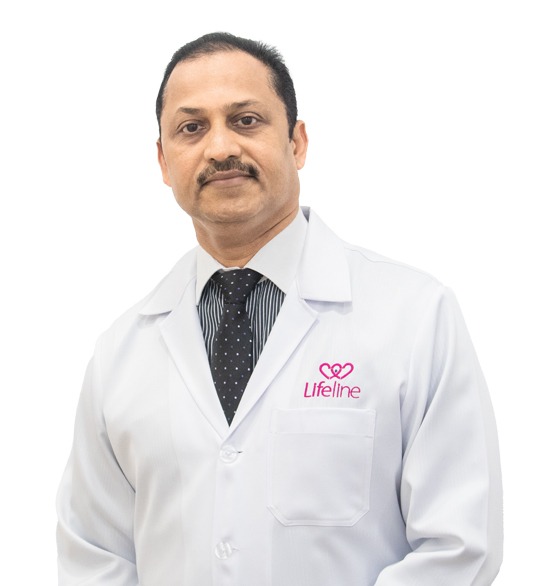 Expertise
Evaluation, diagnosis, and management of: