Dr. Ruhy Parasseri graduated from Karuna Medical College, Palakkad, India in 2012. She is a General Practitioner with over 6 years of clinical experience in India and UAE, and has been practicing in Dubai since 2019. She has worked in several leading healthcare institutions in India, including Government Medical College, Manjeri.
She is highly skilled in the management of both acute and chronic illnesses. She has excellent communication skills and shows commitment to deliver exceptional healthcare with utmost dedication. Her comprehensive patient centered approach reflects compassion and empathy for patients.
She is academically oriented and keeps herself up-to-date with recent medical developments. She is BLS and ACLS certified and is a member of the Indian Medical Association.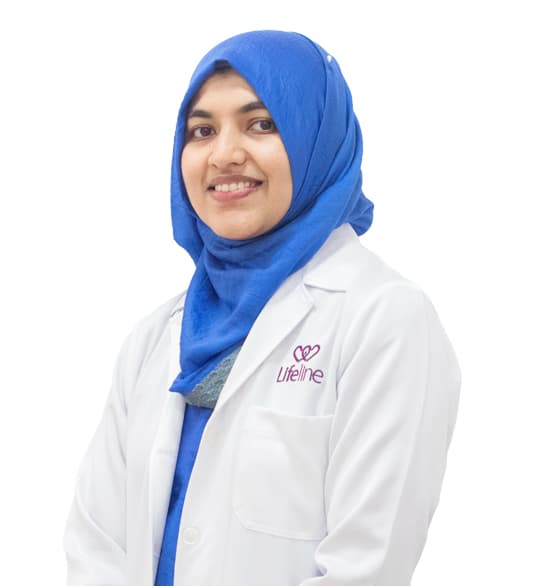 Expertise
Evaluation and management of: