Ms. Aiswarya Subhash is a DHA Licenced Speech Therapist with over 8 years of clinical experience. She has extensive expertise and proficiency in working with children and adults with an array of communication issues. She specializes in treating speech, language, voice, fluency, articulation, dysphagia, autism, brain injury, and other neurological cases.
Ms. Aiswarya earned her Bachelor of Audiology and Speech-Language Pathology (BASLP) in 2010 and her Master of Audiology and Speech-Language Pathology (MASLP) in 2012.
She served as a Speech Therapist at the Nediyathu Speech and Hearing Clinic, India from 2014 to 2023. She believes in offering personalized and evidence-based therapy that suits the needs and expectations of each patient. In addition, she has an in-depth knowledge of speech disabilities and employs a number of approaches as well as tools to improve speech and language skills.
During her professional tenure, she gained considerable experience in setting up speech exercise programs to lessen speech impairments. She is also a superb team worker. She diagnosed various problems and sought the counsel of other health professionals for better evaluation and treatment. Ms. Aiswarya was responsible for providing technical support and training to the families of the patient. Since she is enthusiastic about enhancing the quality of life for her clients and their families, she developed treatment goals and milestones with patients and provided updates on their progress after each session. She is also adept in identifying swallowing, speech, and language impairments that have neurogenic causes.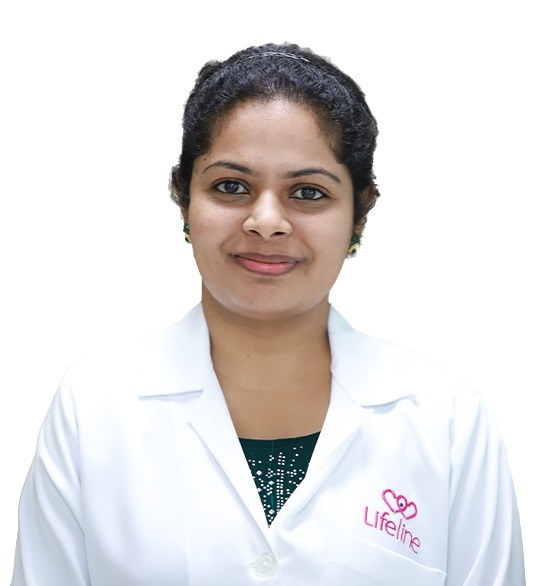 Ms. Aiswarya is a Member of the Rehabilitation Council of India and the Indian Speech and Hearing Association. Her highly friendly and easy-going demeanor relieves the patient's anxiety and adds substantially to a comfortable and tranquil environment. She is excited to take on new cases and assist people in achieving their speech and communication objectives through unique and successful treatment tactics.
She seeks to foster an atmosphere of cooperation and encouragement in which patients can express themselves freely. She also teaches and empowers carers about how to improve communication at home and in the community.
Ms. Aiswarya is committed to professional development and remains current on the newest trends and breakthroughs in Speech Therapy. She attends conferences, seminars, workshops, and webinars on a regular basis to expand her skills and knowledge.