Internal Medicine Doctor in Karama, Dubai
Internal Medicine deals with diagnosis, treatment and prevention of the wide spectrum of health conditions affecting adults which includes men and women's health, mental health and other common problems. It is a special branch in healthcare that is adept in managing and curing multiple health issues that a person suffers during his adulthood and old age.
Doctors of Internal Medicine also known as Internists are specialists who are well trained and experienced in treating patients with severe health conditions. Internists often consult patients with health problems like diabetes, hyperlipidemia, obesity, heart disease, hypertension, sinus infections, chronic lung disease and sprains. Treatment is planned according to each patient's health conditions.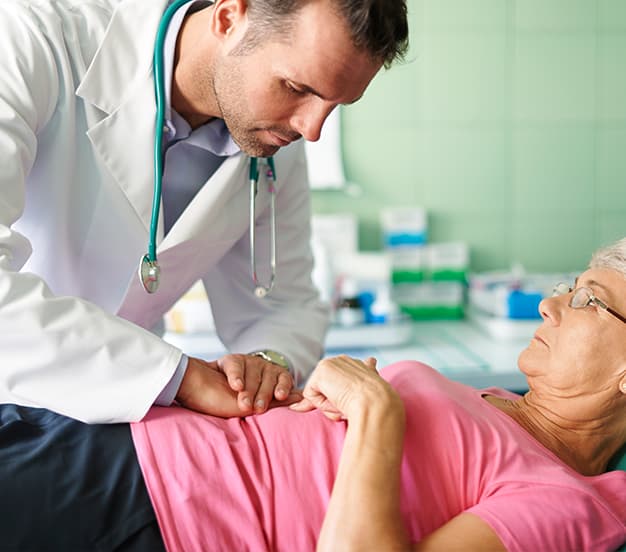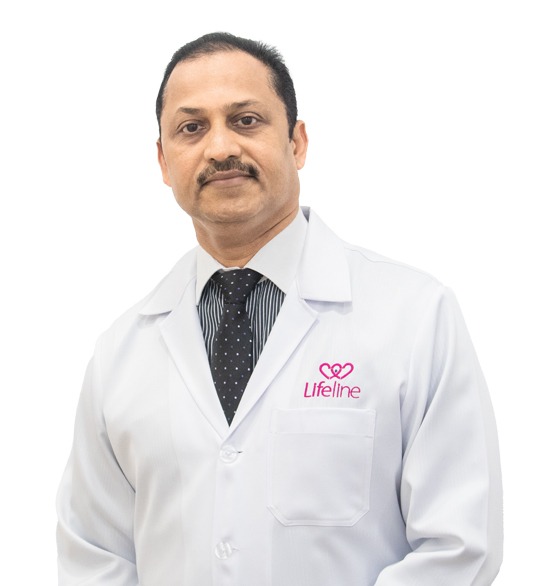 Dr. Raju Philip John
Internists focuses on providing patient-centric, evidence-based and excellent care to adults including senior citizens. The knowledge and experience of Internists is not confined to a single-organ specialization they can look into multiple organ systems too. They also work with specialists of other departments to provide right and timely care to the patients. Proper medical assistance and precautionary measures are administered to the patients by the Internal Medicine doctors. Internists also helps in promoting or educating the people by creating awareness and promoting good health practices. Subspecialties of Internal Medicine include hematology (blood), infectious disease (bacterial, viral, fungal, and parasitic infections), cardiovascular disease (heart and vascular system), allergy and immunology (immune system), endocrinology diabetes and metabolism, gastroenterology (gastrointestinal system, liver, and gall bladder), nephrology (kidneys), oncology (cancer), pulmonary disease (lungs and respiratory), and rheumatology (joint and musculoskeletal).

As Internists have to deal with many varied types of health issues, their job is very challenging. Patients with multiple long-term conditions need to be given intricate care. Internists are also actively involved in medical research and keep themselves updated with the new treatments and advancements in the medical field. While General practitioners treats people of all age groups, Internists are doctors who treats adult's health issues.