Best Orthopedic Doctor in Dubai
Orthopedics is the field of medicine that focuses on the care and treatment of disorders or issues affecting the musculoskeletal system in individuals of all ages. Both operative and non-operative methods are available to treat patients. We have the best orthopedic and bone specialist doctor in Karama, Dubai. Musculoskeletal conditions related to bone, muscle, or joints can affect people of any age group. Whether kids, adults, or old, anyone can sprain their ankle or break a bone at any time in their lifetime. Bones tend to become brittle as one grows old. Hence, it is very important to take care of oneself while indulging in any strenuous physical or sports activity. Lifeline Clinic Karama is one of the most well-known orthopedic clinic in Dubai.
The earlier surgical performed on children affected by polio or acquired by birth. to correct developmental deformities. But today, Orthopedists must address all musculoskeletal conditions affecting individuals of all age groups. We have the best orthopedic doctor and non-medical professionals at our orthopedic clinic, in Dubai.
Dr. Mahantesh Magadum
Dr. Mahentesh Magadum is a highly qualified and extensively experienced Orthopaedic Surgeon in Lifeline Clinic Karama. He is one of the best orthopedic doctor and bone specialist in Dubai. Treat people who suffer from injuries, damage, dislocation, or breakage of the body's musculoskeletal system. In order to move or work actively, a proper-functioning musculoskeletal system is very important. Nerves, muscles, ligaments, tendons, joints, and bones form the musculoskeletal system of the body. From treating spine and limb deformities of children to looking into complex matters of older people with arthritis and other issues, Orthopedic Surgeons can treat anybody irrespective of age. The steps involved to resolve musculoskeletal system problems are Diagnosis, Treatment, Rehabilitation, and Prevention.
Treatments and Procedures done by Orthopaedic Surgeon
An orthopedic Surgeon treats mild to major musculoskeletal issues. Orthopedist offer pain medication to patients. They can also perform surgery to correct musculoskeletal conditions. Our orthopedic clinic, dubai has the best medical and medical staffs.
Our orthopedic doctor in Karama also specialized in pediatric orthopedics. Both surgical and non-surgical care for kids with musculoskeletal disorders that are either congenital, develop through time or are acquired.
Our highly skilled team of pediatric orthopedic surgeons, therapists, and nurses specializes in treating infants and kids with congenital, developmental, and acquired musculoskeletal problems.
All orthopedic diseases in children and adolescents are fully diagnosed and treated by our complete service. Among these are traumatic and sports-related injuries, congenital and developmental abnormalities, gait issues, and injuries to the peripheral nerves.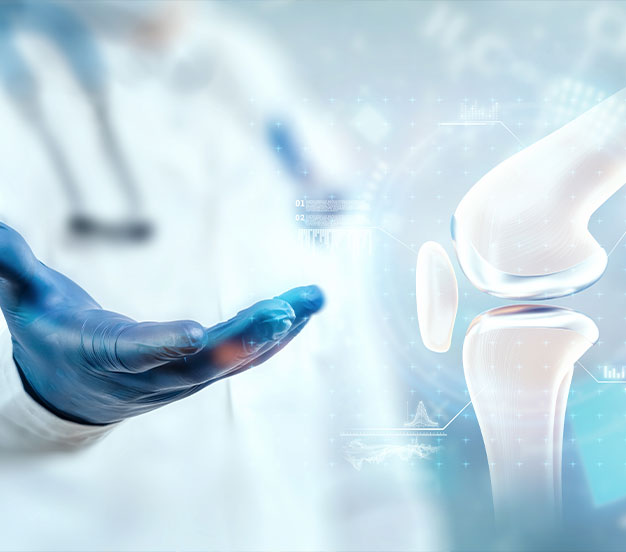 When should you see an orthopedic doctor?
If you experienced muscle or joint discomfort following an injury, it was likely temporary and would eventually go away. But if your pain persists for more than three to five days, you can contact our orthopedic doctor or bone specialist in Lifeline Clinic, Karama, Dubai.
What to expect while taking consultation with an orthopedist?
During your first visit, the orthopedists will enquire about your issues and will work to diagnose your present condition.
This includes physical examination and taking X-rays. Sometimes, Orthopedist may also ask you to take an additional test to diagnose the issue. The patient will develop a treatment plan after the diagnosis and explanation of the issue to assist them in leading an active and functional life. The method of treatment can be surgical or non-surgical.
Your medical records and medical history of overall health will be also checked. Blood tests, nerve conduction studies, CT scans, bone scans, ultrasound,s and MRI scans are some of the diagnostic tests advised by orthopedists.
X-Rays are the most common and widely used diagnostic imaging technique. Major fractures and dislocations in the skeletal system can be identified by X-Rays. Orthopedists can reset a bone or joint issues using curative methods like a brace, cast, and splint. Lifeline clinic is one of the top orthopedic clinic in dubai.
Treatment options for Musculoskeletal disorders
Rehabilitation and Physical Therapy
The treatments performed are designed to enhance your quality of life by regaining your body's natural functions. Your joints, muscles, tendons, ligaments, bones, spinal cord, brain, or neurological system may be affected by the injuries or illnesses that are being treated.
Your mental and cognitive health can also be improved through rehabilitation, in addition to your physical health. It should be emphasized that age can affect how treatment is delivered, particularly when it comes to pediatric and geriatric therapy.
Three main categories of therapy are included in physical rehabilitation.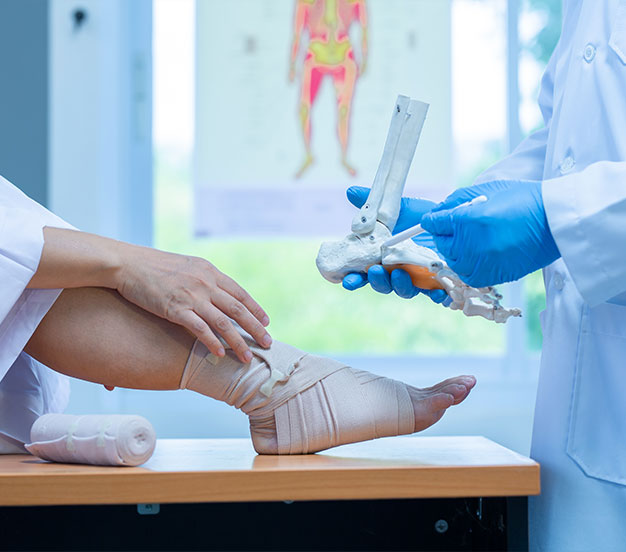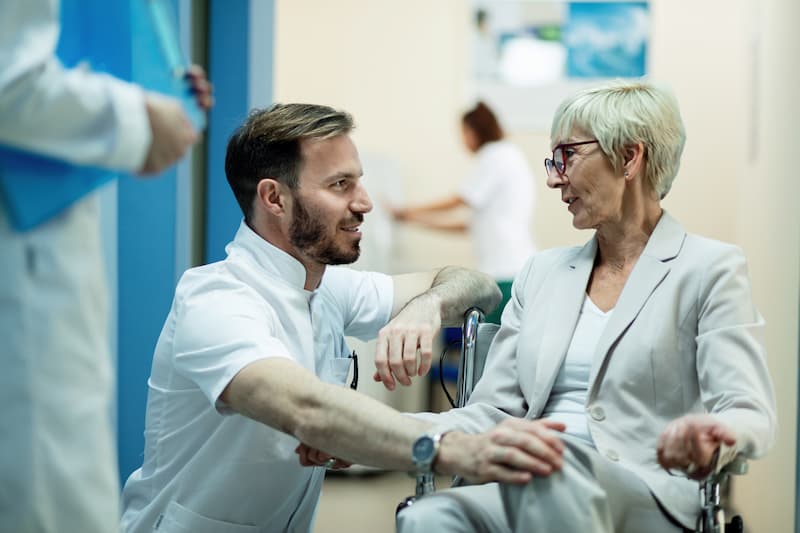 The purpose of mobility aids is to increase the freedom and independence of those who have trouble moving around.Mobility aids are typically used by those with disabilities or injuries, as well as older adults who are more vulnerable to falling.
Users of these gadgets gain more independence, experience less discomfort, and feel more confident and deserving of their success.The demands of people can be met by a variety of mobility aids, including wheelchairs, stair lifts, and canes and crutches.
Our clinic has a highly qualified Physiotherapist who will always strive to provide you with the finest and the best possible service. Broad knowledge and abilities in this field will help patients better their ailments. Also, we provide a physiotherapy program at home. We are just a call away
Physiotherapists are well-trained, experienced experts who provide a healing touch through their variety of treatment methods. Physiotherapists apply their knowledge and abilities to treat a variety of ailments related to the body's many systems, including Back pain, Whiplash associated disorders, Sports injuries, Arthritis, Stroke, Multiple sclerosis, Parkinson's, chronic heart disease Rehabilitation after a heart attack, Asthma, Chronic obstructive pulmonary disease, OG Rehabilitation, Geriatric Disorders, Cystic fibrosis, etc.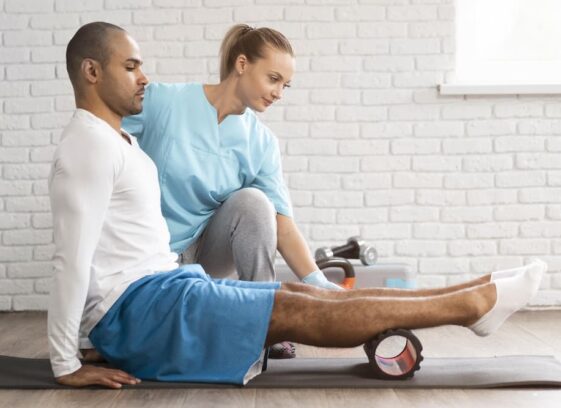 They can also assist you in creating long-term plans for treating conditions affecting your bones, joints, ligaments, tendons, and muscles. This kind of clinician can carry out a wide range of treatments, including ankle, knee, hip, spinal, hand, and neck surgery. The Lifeline Orthopedic Clinic in Dubai is equipped with all contemporary amenities.
Types of Orthopedic Specialities and Subspecialties
The goal of an Orthopedist or Orthopaedic Surgeon is to safeguard and restore the musculoskeletal system.