Department of Orthodontics
Do you have uneven, crooked, misaligned or poorly structured teeth? Don't worry, Lifeline Clinic is one of the Best Clinic for braces and we have Orthodontist with high experience and proficiency in Dubai. 
There are numerous causes for improper teeth alignment. For instance, injuries from accidents or falls, early tooth loss, bad habits or even genetics. Our Orthodontic Specialist will first evaluate the state of your teeth. Then, he will lead you through the recommended course of action or treatment after making the diagnosis.
Furthermore, we provide customized orthodontic braces in our clinic. You can select the braces and aligners that best fit your personality.
What is Orthodontics?
Orthodontics is a branch of dental medicine that focuses on the diagnosis and treatment of dental problems such as irregular and misaligned teeth.
Who is Orthodontist?
An Orthodontist is a Dental Specialist with in-depth knowledge and proficiency in braces, dental surgery and related treatments.
What signs indicate the need for braces?
Types of Braces at Lifeline Clinic
Metal Braces
This is a common type of low-cost brace. In essence, it consists of metal wires fastened to the teeth. Thanks to technological innovation, braces are now smaller and less obtrusive. Additionally, coloured metal braces are also available. However, children and teenagers prefer them the most.
Ceramic Braces
Ceramic braces are a terrific alternative to conventional metal ones. They blend in with the colour of your teeth naturally. Most people find wearing ceramic braces more comfortable. It is also of a higher and better quality. As a result, they won't hurt or irritate your mouth and gums.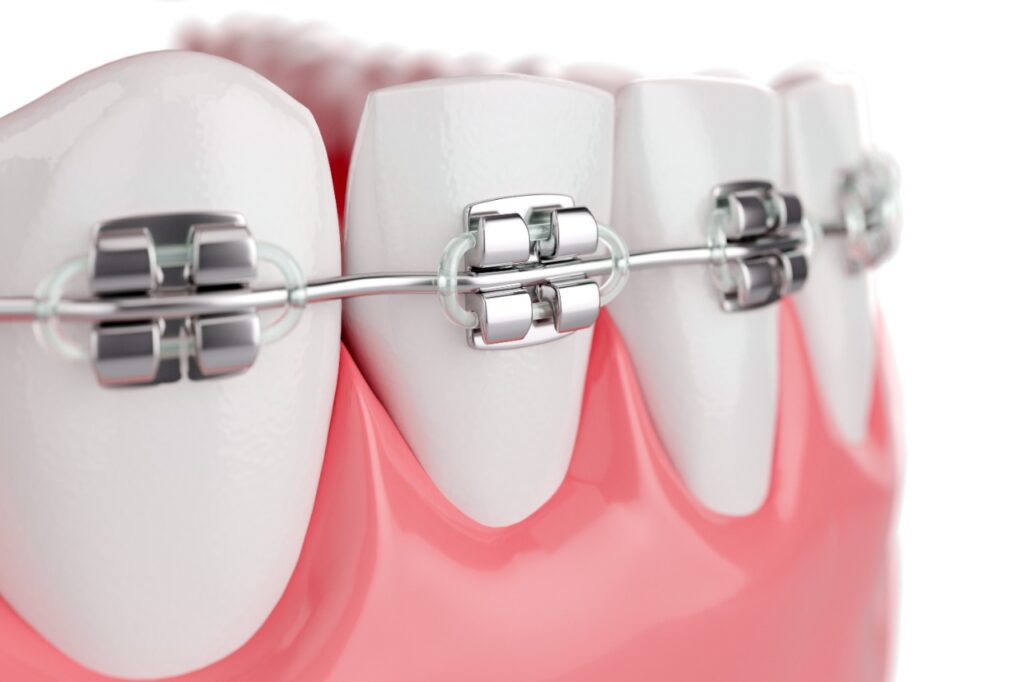 Lingual Braces
Lingual braces are comparably similar to conventional braces. However, the metal components are attached to the back of your teeth. They are hardly noticeable since they are hidden behind your teeth. For added comfort and convenience, these kinds of braces can be customized and modified.
Invisalign
Invisalign or Invisible Aligners is an advanced Orthodontic treatment. The procedure involves a series of transparent aligners as opposed to conventional braces. Moreover, the utilization of 3D computer imaging software of your mouth and teeth gives an accurate representation of the teeth structure.
Myobrace
This is an orthodontic treatment without braces. Myobrace is basically a pre-orthodontic procedure to treat the root causes of misaligned teeth without the use of braces. It is a preventive strategy as opposed to waiting to treat disorders after they emerge. Children from 3 to 15 are ideal for this procedure.
Damon Braces
Damon braces use Damon System technology, where a set of brackets and archwires are used. This can result in a quick, pleasant and satisfying outcome. Additionally, this procedure enhances the structure of your face and allows the teeth to shift easily.
The type of braces that best suits you differ depending on the state and condition of your teeth. Additionally, factors like size, shape, and teeth alignment come into consideration. Therefore, the only guaranteed way to determine which braces are best for you is to consult an orthodontist.
Feel free to consult our Specialist Orthodontist at Lifeline Clinic, Dubai and Smile with Confidence!
Duration
Patients are typically called every four to eight weeks. However, appointments are given based on the patient's requirements as well as the severity of the procedure. Henceforth, the duration varies according to the type of treatment. Likewise, other factors such as age, the complexity of teeth and the type of braces also have significant roles in determining the duration.
Advantages of Orthodontic Care
The most beautiful garment you can wear is a confident smile. Make an appointment with our Orthodontist at Lifeline Clinic, Dubai and achieve the smile of your dreams.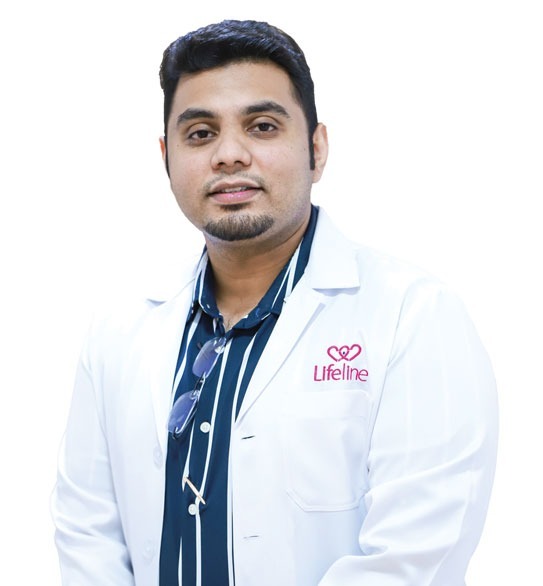 Dr. Junaid Sainulabdeen