Paediatrics
For parents seeking what is best for their children, our pediatric department at Modern Family Clinic offers a wide range of services for children.
The early and formative years in a child's life are critical for a child's future growth and development. Our pediatric department provides regular support, advice, and guidance to help children in these formative years through frequent growth & nutritional assessments and screening for developmental disorders. The services offered by the pediatric department focuses on providing preventive services through a well-established immunization protocol for childhood vaccinations.
Holistic, comprehensive and personalized pediatric care for all childhood illnesses is provided with utmost care and compassion by employing ethical and evidence-based treatment protocols. The department provides expertise in the evaluation, diagnosis, and treatment of a variety of disorders such as respiratory tract infections, bronchial asthma, allergic rhinitis, eczema, gastrointestinal infections, urinary tract infections, endocrine disorders and other common ailments. The pediatric department also provides breastfeeding counseling and lactation support for nursing mothers.
Our team focuses on a family-centered approach with a sustained focus on quality and safety. Friendly and efficient support staffs help to allay the anxiety and reduce the stress of children and their families through an empathetic and supportive approach.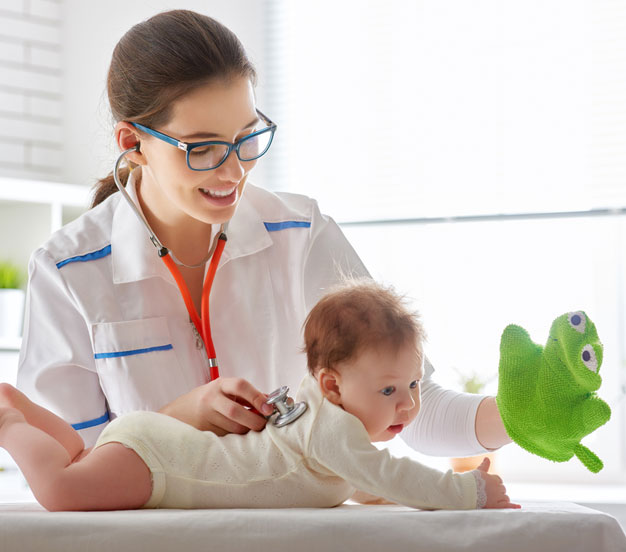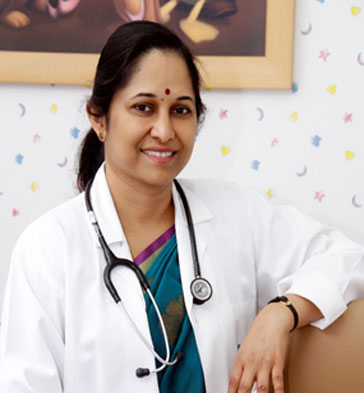 Dr. Sabitha Ramachandran