Ms Javaria Zahra is a highly motivated CDA licensed Psychologist, Educationist, and Mental Health Professional with more than 13 years of clinical experience. She obtained her MSc in Applied Psychology (Major areas in MSc – Clinical Psychology, Child Psychology & Health Psychology) from the University of Punjab, Lahore in 2004. Later, she attained Diploma in Clinical Psychology from PIMS. Then, she acquired her MD / MS / MPhil in Applied Psychology with Gold Medal Award and Distinction in Research from the Beacon House National University (BNU), Lahore in 2013.
Ms Javaria gained impressive skills and expertise while working at a variety of notable institutions and organizations both in Pakistan and the United Arab Emirates.
She started her career at SOS Village Lahore as a Psychologist in 2005 and later joined the Institute of Psychology, Beaconhouse National University (BNU) as a Psychology Instructor in 2009. Then she proceeded as a Psychology Lecturer at various distinguished Universities from 2012 to 2014. Subsequently, she was appointed as the Director of Student Affairs & Assistant Professor of Psychology at Bahauddin Zakariya University (BZU) and played a vital role in the Counselling & Guidance of University students. She progressed to become the Head of Student Affairs & Academics at NUR International University in 2017. Moreover, Ms Javaria was also attached to different clinical setups as a Consultant Psychologist and provided Psychological Services to individuals of all ages. She was appointed as a Clinical Psychologist at the Lahore Institute of Special Care and Attention (LISCA) and worked there from 2016 to 2019.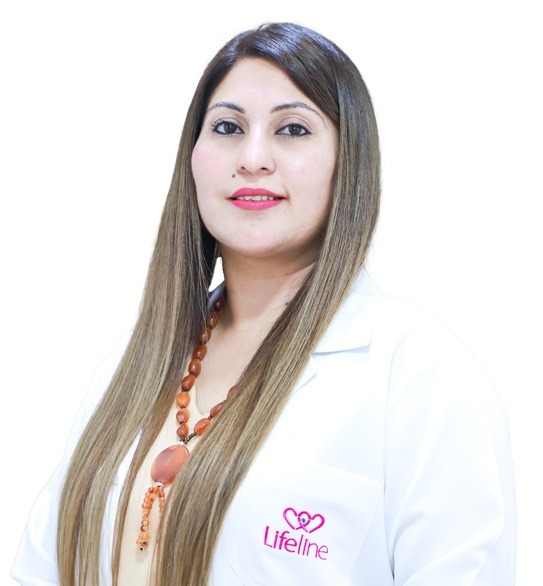 Ms Javaria started her career path in the UAE in 2019 and worked as a Psychologist & SENCO at The Bloomington Academy (TBAC), Ajman. Next, she served as a Psychologist, SENCO & Team Lead of The Counselling & Inclusion Team for The American School of Creative Science-ASCS, Sharjah. Later, she was appointed as a Cluster Psychologist at Bloom Charter Education in Abu Dhabi, Al Ain, from 2020 to 2022 and provided psychological services to 6 Charter Schools.
Currently, she is employed by the Emirates Schools Establishment (ESE) in Fujairah as the Head of Well-being, Pastoral Care, and Safeguarding Leader at Taaleem.
On top of that, she developed the first indigenous Scale to assess Learning Disabilities among primary school children in Pakistan during her MD/ MS/ MPhil. She is proficient in the use of the Learning Disabilities Scale (LDS) tool which is utilized by different Organizations & Universities for research as well as assessment purposes.
Furthermore, she has published a Research Article titled "Development and Preliminary Validation of an Indigenous Scale for Assessment of Learning Disabilities" in the Pakistan Journal of Social and Clinical Psychology-2014, Vol. 12, No.2, 27-37.
Ms Javaria has also written a book, "Development of Learning Disabilities Scale (LDS)," which was published by LAP- LAMBERT Academic Publishing in Germany,