Specialist Orthopedic Surgeon
Dr Mahantesh Magadum graduated in 1992 from Jawaharlal Nehru Medical College in Belgaum, India and subsequently completed his postgraduate residency in Orthopaedic Surgery in 1997, from Kasturba Medical College, Karnataka, India. He completed his Fellowship in shoulder arthroscopy and shoulder joint replacement from the Institute De La Main in Paris, France in September 2003 and a Fellowship in shoulder arthroscopy from the Orthopaedic Learning Center, Chicago, Illinois, USA in 2005.
Dr. Mahantesh has over 26 years of experience in the field of Orthopaedics. He is a very competent orthopaedic surgeon with excellent clinical skills. His expertise includes diagnosis and treatment of all musculoskeletal disorders. He has special expertise in complex shoulder, knee, and hip replacement surgery as well as arthroscopic surgery. Besides, he has a special passion for Sports Medicine. He gained expertise by working in various prestigious hospitals in India like HOSMAT, Apollo and St. John's Medical College. He has also worked in several hospitals in Dubai. He has served as a clinical observer in the Department of Orthopaedics, South Shield Tyneside District Hospital, South Shield, UK.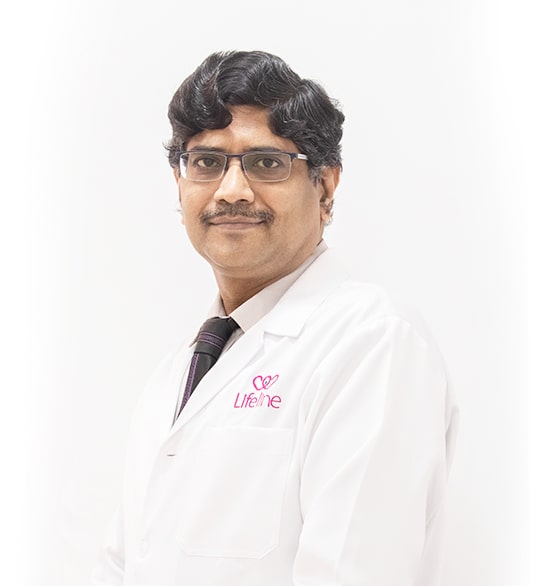 Evaluation, diagnosis and management of :