Dr. Shaju George is a famous and well experienced Specialist Psychiatrist with 20 years of clinical expertise in Psychiatry. A graduate in medicine, He has obtained his specialization in Psychiatry from illustrious medical colleges in India. Offering both outpatient and inpatient services. Doctor is a medically trained professional who treats patients with mental illness and disorders.
Acquiring a MD from India, Dr. Shaju George has been practicing in Dubai since 2013. Moreover, He has accreditation from GCAA, UAE and is license with the Dubai Health Authority (DHA). Also, the Ministry Of Health, UAE (MOH), and the Indian Medical Council.
With a specialist certification in Aviation medicine from Flying Medicine, UK. Dr Shaju is also a fellow in the Indian Psychiatric Society.
Dr. Shaju George is also actively associate with various corporate like Emirates airlines, RTA, Arabtec, Dulsco, Empost, AL Naboodha, AL Ghurair,etc. To assess and treat the mental, emotional, or behavioral problems.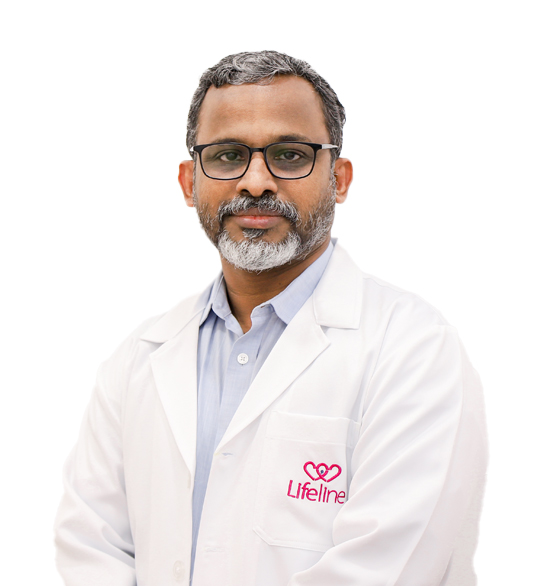 Dr. Shaju George's Areas of Expertise
Dr Shaju George is specialized in identifying and treating mood disorders. For example, Depression, Anxiety disorders like Panic disorder, Stress related issues, Sleep problems, OCD, Psychotic disorders, Sexual problems, Women and Child mental health issues.
He also has vast experience in Psychopharmacological Management. It is instrumental in conceptualizing and implementing a school health program – CARE (Child & Adolescent Resource Enhancement). Psychotherapy or Behavioral therapy, Counselling on Marital, Family, Sexual matters and Corporate Mental Health guidance are also some of his major services.
A regular speaker at various national and international professional and public. Dr. Shaju George regularly conducts workshops on various topics related to mental health. He is actively involving in mass media communication programs on mental health in all electronic medium including, print media like gulf news, radio & T.V channels and social media networks.
Dr. Shaju George is also the man behind the first ever social media network group for mental health professionals in UAE- 'Beautiful Minds'.